The cooling fan for the control board is by default mounted on one side of the board.
Due to cabling and obstructing parts on the board, the air flow does not nicely reach all important cooling points.
So I modified the fan mounting for the control board this way:
The natural convection of the air flow is supported.
All heat sinks are supplied nicely by air flow.
Therefore I build an Angle that allows to mount underneath the PCB, the air stream points upwards.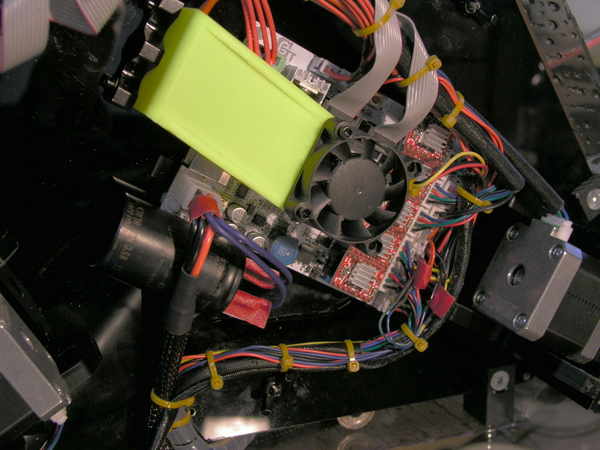 Here you may download all 3d printable parts from the project: